Building The Best Scooters We Can, For Life
For 25 years, Kickbike has led the scooter revolution by assembling an all-star team of adventurers, athletes and designers who live and breathe the scooter life. Our mission is to build the fastest, safest and highest quality adult scooters the world has ever seen and continue to grow the sport all over the world. Kickbikes are used by NFL and Olympic athletes for cross training and rehabbing injuries, Iditarod champions for training sled dogs in the summer months and by fit families looking to spend more time exploring together. With 12 different models, and more on the way, there truly is a Kickbike for every body and adventure.
PERFECT ALTERNATIVE TO RUNNING & CYCLING
Super tough and light, aircraft grade aluminum-alloy frame
High performance brakes, front and rear
Fast and durable pneumatic tires
Low center of gravity gives you optimum control and safety
Minimalist design is low maintenance and easy to assemble
No learning required, Kickbiking is natural and intuitive
Low impact workout, great for cross-training and recovering from injuries
Incredibly fun to ride, hard not to smile and feel like a kid again
Sleek and sexy style is sure to turn heads
OUR KICKBIKE AMERICA LEADERS
David – The Man
Our fearless leader! Dave is the CEO of Kickbike America and all things adventure and fun. He has completed Tough Mudders, Triathlons and Marathons all over the world and uses Kickbike as a necessary and effective cross-training tool. For over a decade, Dave has been a pioneer of the Scooter Revolution here in America and he is just getting started!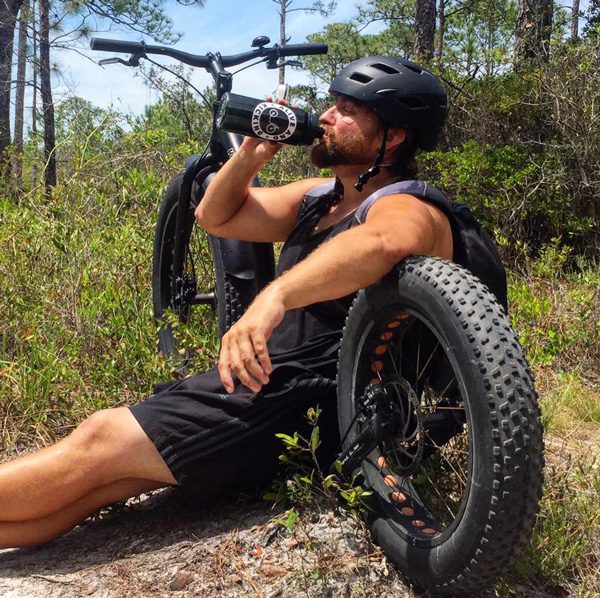 Jordan – The Dude
While he is often mistaken for the Duderino, he is no slacker. Jordan is our outside the box, big thinking, high energy, chance taking, barrier breaking, rule changing and revolution starting Sales, Marketing and Web guru. He travels the country growing Kickbike Nation and if you have a question, he is the one who will help you. 
For all inquiries regarding general questions | press | interviews | news
please contact [email protected] or 850-502-1647