As I write this, it is September of 2016. A time in our world were skateboards are being replaced by hover boards. It's more popular to play Madden on TV than on the field. Childhood obesity is skyrocketing and it is increasingly difficult to relate and bond with your kids. This is why I am super passionate about a particular product.
I remember the disappointment when I bought my daughter her first Razor scooter. I was amazed that twenty something years passed and not only had the scooter not evolved, it had astonishingly regressed into a slower, more dangerous, dinky knock off. Livid but determined, I was certain these crappy scooters I was seeing everywhere were not the only option. Somewhere out there, someone had to of shared the same sentiment. Someone had to of created a new generation of the classic scooter. One that is faster, safer, cooler and more fun. To my unending joy, someone sure did, that someone is Kickbike!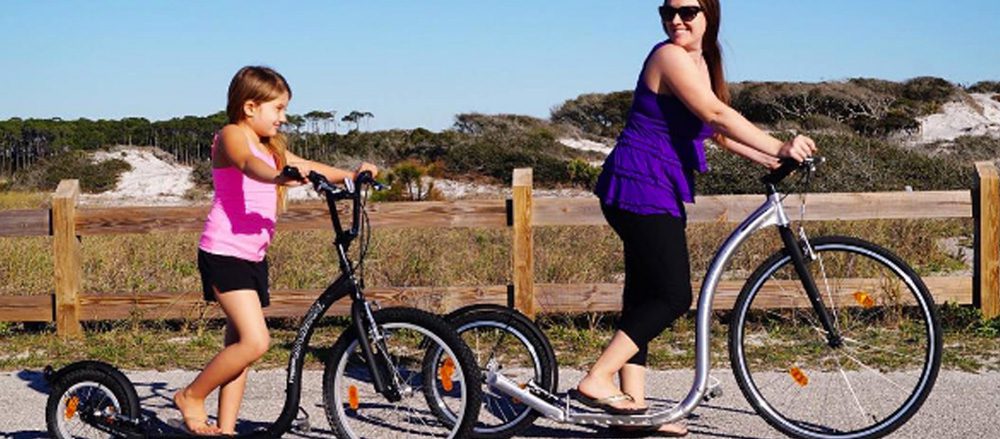 Kickbikes are essentially high performance scooters. You know, the type of scooters we had back in the day when big bike companies like Mongoose made them. Air filled tires, sturdy frames, BMX handlebars and real brakes. Kickbikes are not just a kids toy though. No, no, no. The geniuses at Kickbike have designed 12 different models of scooters that range from a foldable city commuter, a fat tire off road beast, a slick and stylish city cruiser and many more. There really is a Kickbike for every person and adventure.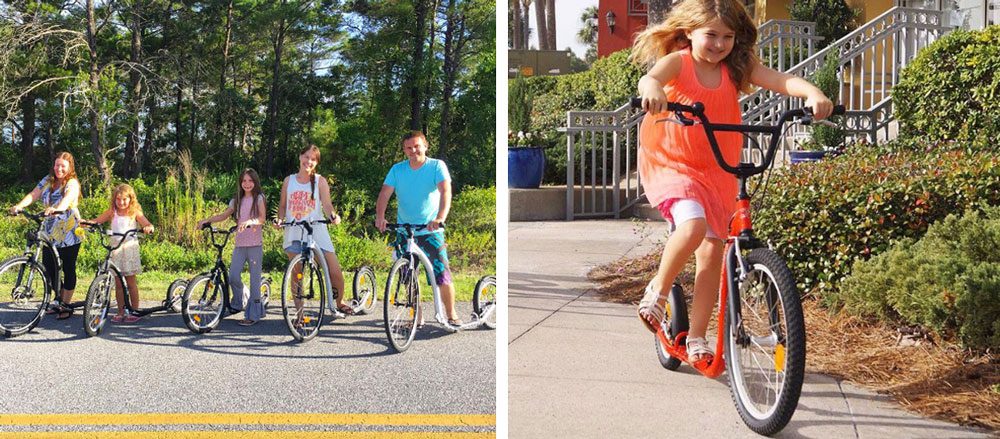 I was blown away! "Why have I never seen these? Why is my daughter riding this accident-waiting-to-happen scooter-thing when something like the Kickbike Freeride exists?" Needless to say I bought Kickbikes for the whole family immediately. Then I dove into the Kickbike company. What an incredible company it was! Turns out the Kickbike was invented over 25 years ago in Helsinki, Finland. Starting off as a way to dog sled in the summer months when there was no snow, it quickly turned into an international sensation leading to the creation of more innovative models, races, championships, world records and more. So all these lucky kids, all over the world were kickin' it on these awesome Kickbikes and we are over here wobbling down the road, thinking we are all that. What?!
Not any more! Kickbikes are now available in America, all models, colors and styles!
Let's go back to my daughter for a minute. She was only 5 when she got her first Kickbike. As a typical wide eyed child, she wanted to learn to surf, skateboard, rollerblade and ride her bike with no training wheels – if skydiving was an option, she would have wanted to do that too. All great, but semi-terrifying things to a parent. Once we got her firetruck-red Kickbike, everything else took a back seat. The Kickbike experience was like combining biking, skating and blading. She was able to hop right on and take off, everything felt so natural. I didn't have to worry about her near as much, she had instant freedom and I was happy knowing that she was outside having fun and getting exercise. Ok, Lola is taken care of, now it's the rest of the family's turn. I got a rad Cruise Max for me and the cute City G4 for my wife and oldest daughter. So…how did the wife and teenager take to something so new and different?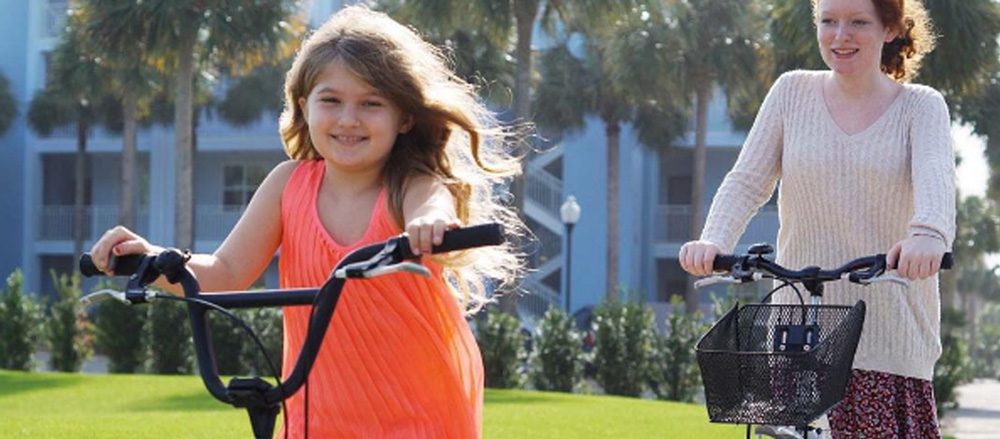 Herein lies the absolute beauty of the Kickbike. Built with an intelligent minimalist design, pretty much anyone can step right on and push off with the ease of something you had been doing your entire life. After just a few minutes you will feel confident, excited and the perfect amount of youthful amusement. With a Kickbike there is no uncomfortable seat, no complex gears or derailleur, no greasy chain to get your clothes caught in or break leaving you stranded. Kickbikes are made from super strong and lightweight aircraft-grade aluminum alloy, use only the highest quality components, are designed for performance and safety and have an indescribable head turning style. Switching feet is easy, front and rear hand brakes stop on a dime and being that you are only a few inches off the ground, you can simply step off and back on with ease.
So now my entire family will Kickbike down to the store, to the beach, out to eat. Yes, I said my entire family! Imagine that, something positive, physically active, fun and cool – that everyone in the family will enjoy! Everywhere we ride people will stop us and ask what are we riding. We always encourage them to hop on and try them out. The pure happiness you see on people's faces when they ride off is unexplainable.
They not only make adults feel like a kid again, they make kids feel like kids again!
To find out more about Kickbikes visit https://kickbikeus.com/ or their flagship store in Santa Rosa Beach, Florida.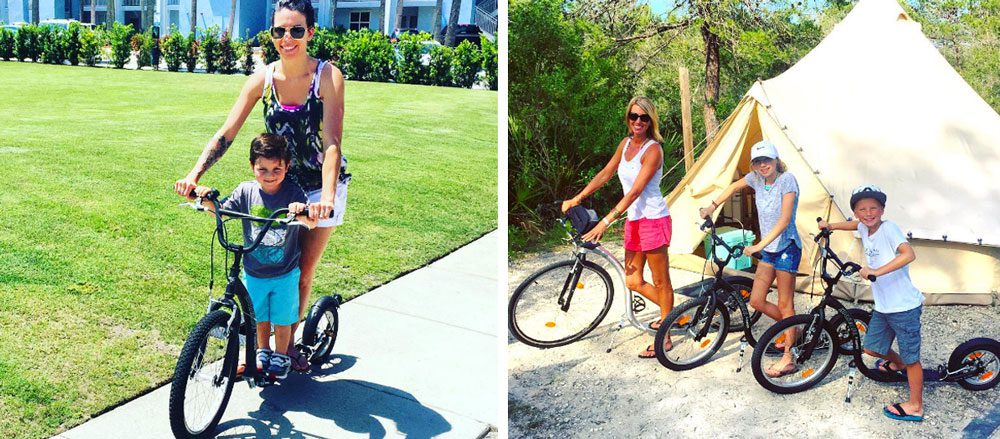 Please share this and lets get more families outside and lets all feel like a kid again!